Hail Damage?
Storm Damage?
Have An Insurance Claim?
We Are Local and Here to Help!
Let our trained team of experts assess the damage, help you with your insurance claim, and schedule repairs or replacements before the next storm rolls in!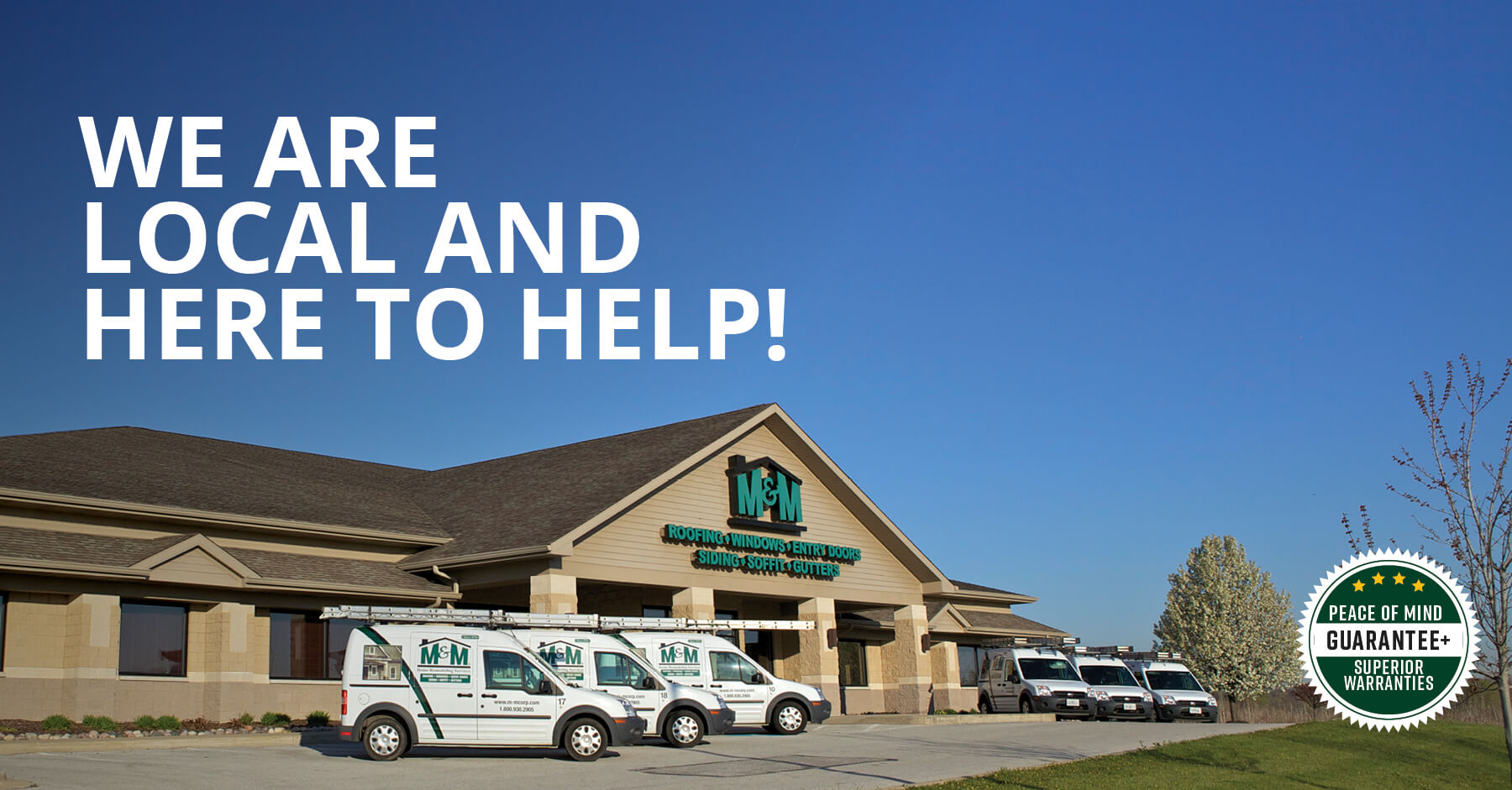 We Are Here To Help 24/7/365
Let us give you PEACE OF MIND by getting a local, licensed and trained team member out to assess the damage and how we can help. As a locally owned family business who has been doing repairs and replacements for over 47 years, we understand how frustrating and stressful a storm incident can be - but not with our team!
We will help you every step of the way, from the insurance paperwork to an expedited process to get your home repaired and back to normal. Our team is here 24/7/365 to assist you via phone or online chat. Or fill out our form and we will call you within 24 hours with solutions to help!
We are right around the corner, part of your neighborhood and community. But most importantly we are here to help!
Schedule Your Storm Estimate
Helping homeowners with exterior home repairs and replacements for over 47 years. How can we help?

Privacy Statement: Your privacy is valued! Your personal information will be kept confidential and will not be redistributed or shared with any third parties.