How do I know If I need a New Roof?
Most manufacturer's will provide an estimated lifespan of shingles. However, this estimation often does not determine when you should get a new roof. In all reality, many factors can change the life of a roof. There are things that you can do to determine if it is time for a new roof, or you can rely on a qualified roofer's analysis. Even if you are confident in what to look for, you may want to have a professional in roofing come out and take a look as well.
What can you do?
There are a few things you can do on your own, to get a better understanding of the condition of your roof. Over seventy percent of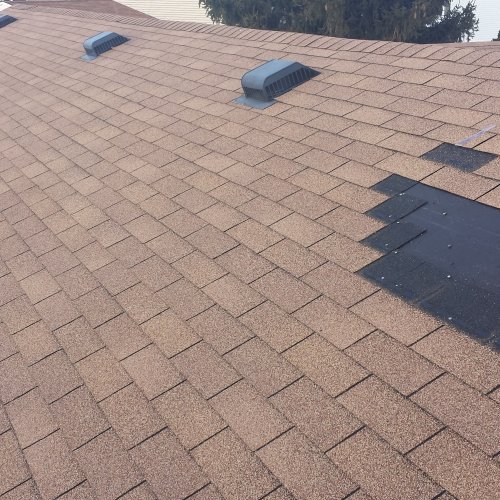 homeowners have never been on their roof. Don't worry if that is you, you can see many things from the ground. Take a walk around the outside of your home and do a visual inspection of your roof from the ground. Do you see shingles missing or damaged shingles? Check your downspouts to see how much of the shingle granules and stone is coming out. If there are large amounts that means they are no longer on your shingles protecting your roof. Do an interior inspection and see if you have any leaks on the inside of your home. You can see dark spots which can mean water is getting into your home.
What do professional roofing contractors look for?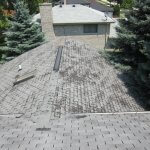 A true professional will do two inspections to determine the condition of your roofing system. The first inspection is an exterior inspection where they will climb on your roof to have a closer inspection of the shingles and the second is an interior inspection in which they will look inside your attic for signs of water damage. Fifty percent of your roof is on the outside and fifty percent is on the inside.
On the exterior inspection, the professional looks for shingle condition. Do the shingles curl, are they peeling, is there signs of a bent shingle or shingles missing. They look to see if there are any areas that they can see where water would be able to easily enter and make it to the interior of the home. Of course, they would also do some of the same inspections that were mentioned for you to do. A complete walk around the perimeter of the home, as well as an inspection of the gutters and downspouts to see if there are any roofing materials.
Then it is time for the interior inspection. A look in the attic to see if there is any water damage. They also look to see the condition of the decking, although they can't determine completely the condition until the actual roof tear-off.  Then there is the issue of proper ventilation. They must determine if there is adequate intake and exhaust ventilation allowing your roof to breathe properly.
Get your roof inspected today
Since most companies do a free roof inspections, don't hesitate to get your roof evaluated. Be sure to choose an experienced professional. Feel free to check out our other articles and videos on "Roof Replacement Cost" and "How to Pay for My Roof."