Finance Your Project With No Money Down
SOLUTIONS TO FIT YOUR NEEDS
If the cost of your next exterior renovation is keeping you up at night, it's time to contact M&M Home Remodeling Services. We offer a selection of helpful financing plans to make any home remodel in Chicago—whether for replacement windows, doors, or roofing—as hassle-free and comfortable as possible.
WE MAKE IT EASY!
Getting started with your affordable exterior remodel from M&M Home Remodeling Services is as easy as placing a call to our friendly customer service representatives. We'll schedule a free in-home consultation to review our many financing options and help you decide which plan is most suitable for your needs.
GET STARTED TODAY
Apply for financing today or give us a call to find out more detailed information about these plans and see exactly how they might be tailored to your household budget!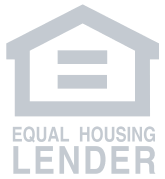 GreenSky ® and GreenSky Patient Solutions® are loan program names for certain consumer credit plans extended by participating lenders to borrowers for the purchase of goods/survices from participating merchants/providers. Participating lenders are federally insured, feveral and state chartered financial instituions providing credit without regard to age, race, color, relition, national origin, gender or familial status. GreenSky® and GreenSky® Patient Solutions® are registered trademarks of GreenSky, LLC. GreenSky Servicing, LLC services the loans on behalf of participating lenders. NMLS #1416362. GreenSky, LLC and GreenSky Servicing, LLC are subsidaries of of Goldman Sachs Bank USA. Loans originated by Goldman Sachs are issued by Goldman Sachs Bank USA, Salt Lake City Branch.
ROOFING COST ESTIMATOR
The total roof replacement costs for a new roof will vary depending on the size of the home, the type of roofing material, extra elements such as skylights and chimneys as well as other factors. Read more to see what factors are involved and estimate the cost for your home.