The First Choice For Siding
Tough, Weather-Resistant, and Beautiful Siding Selections
We install siding that gives your home stunning curb appeal, while offering full protection against the elements.
From curb appeal to protection siding should meet all needs. With the right siding, it's possible to bring out the full potential of your home exterior. M&M Home Remodeling Services has made sure to give our customers complete satisfaction when it comes to installing new siding for over 40 years. We have made a point of providing a large selection of siding products from leading brands across the country. Our skilled contractors are also licensed, bonded, and insured. You can trust us to install your siding without cutting corners or making mistakes.
Replacement Siding
Vinyl Siding
Insulated Vinyl Siding
Fiber Cement Siding
The Best In The Business Since 1976
But You Don't Have To Take Our Word For It
Dortha Kellum
January 27, 2023.
M&M replaced our roof and gutters. The work was done in one day and it looks great. I would recommend M&M Home Remodeling to anyone needing roofing and gutter work.
kathie diette
January 27, 2023.
Michael Foster
January 25, 2023.
Work was done safely and looks great. Very satisfied. I would highly recommend.
I had a great overall experience with M&M's home remodeling service from start to finish. I had a chimney chase installed. Jeremy is very knowledgeable about the work. I would definitely use them again.
Sean Moen
January 25, 2023.
Overall I am very pleased with M&M. The window installation was done about 2 months ahead of schedule. I was very happy with the crew and the installation went smoothly. The roofing repair work was also done well. I would recommend them.
Greg Castady
January 24, 2023.
Had all of our house windows replaced through M&M. We were very impressed with the company from start to finish. M&M was punctual for all appointments, kept us up to date of progress throughout the whole process, and did excellent work installing and following up on the windows. We got quotes from 3 different companies (including one of the "National" brands) and M&M not only won on price, but also won with hospitality and overall likability.
Mary L Williams
January 15, 2023.
This company was quite professional, as well as courteous and caring. Team members David, Johnny, Joe, and Max kept me updated on all the steps that were being taken. I think I'm missing one individual's name and I apologize for that. The workers were also professional and kind. They did the job staying focus, getting done in a day and it looks great!!! They also cleaned up the debris after the job so it was very clean. I recommend this company if you're doing any type of home remodeling that they do such as roofing, windows, siding, doors, attic insulation and gutters. They were very kind about the gutters that I had, so again I recommend M & M Home Remodeling Services to everyone. You will not be disappointed with the job after it's done.
Rosette Jarriett
January 11, 2023.
We needed a new roof, air vents, and sky window. They were able to get it completed professionally in 4 hours. They did a wonderful job. Highly Recommended!
Richard Briggs
January 11, 2023.
amazing
Lenny Counts
January 10, 2023.
M&M was a wonderful company to work with. Rachel worked with us and our insurance company to get our roof replaced. She was professional, worked hard on our behalf and always followed through. On the day of our roof replacement they had 10 or more men working at one time and the work was done in just a matter of a very few hours. They left nothing behind in the yard, couldn't even tell they had been there. Wonderful company and would highly recommend them.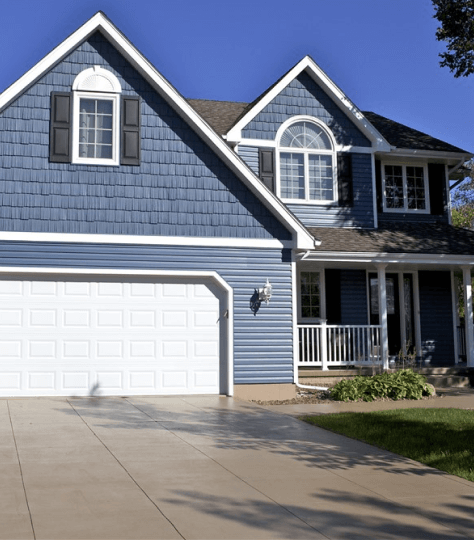 Turn to Stylish Replacement Siding
When your home's existing siding is worn out, missing pieces, or even cracked and damaged, it is time for replacement siding. Allow M&M siding installers to walk you through the process of selecting and ordering custom siding during an in-home consultation. We'll make sure you get the exact product you need for that property!
Choose Budget-Friendly Vinyl Siding
If you are looking for an affordable option for your home, consider choosing vinyl siding. This extremely popular product is widely available and low-maintenance, yet it offers a lifetime of beauty and protection for a property. With a seamless finish and durable coating, this siding will never need scraping or painting. It also offers resistance to insects, mold, mildew, and rotting.
EXPLORE ENDLESS EXTERIOR DESIGN POSSIBILITIES
The impact of changing your siding, trim and color is transformational. The ability to recreate this effect as often as you choose, from any screen or mobile device with an intuitive online design tool? That's simply inspirational.
Pick Energy-Efficient Insulated Vinyl Siding
We also offer energy-efficient insulated vinyl siding with graphite-enhanced EPS insulation. It helps absorb and radiate heat away from your home, keeping those utility bills down. Along with the benefits of durable vinyl siding, this foam filled product also offers increased soundproofing so you don't hear as much outside noise and street traffic.
Rely on Strong Fiber Cement Siding
For something that resists fire, rain, pests, and winds of up to 150 m.p.h., you'll want to rely on James Hardie fiber cement siding. This durable product stands up to whatever the elements and mankind can throw at it without failing. It is a wonderful option for those who want to provide the ultimate in replacement siding for their home.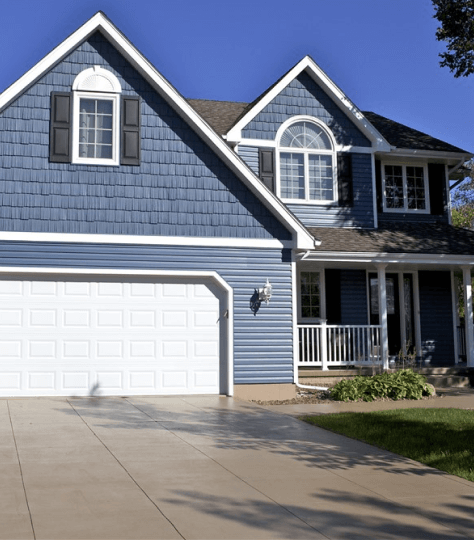 Grab a Precise Price Estimate for Siding Services
When you want to replace your home siding, a reliable, established home remodeling company is essential. M&M Home Remodeling Services is an A+ rated, BBB-accredited team with numerous awards and recognitions for our work. We'll take care of you and your home, starting with a free, onsite consultation and siding price quote. Fill out our online contact form or give us a phone call to make your appointment today!