The First Choice For Siding
Tough, Weather-Resistant, and Beautiful Siding Selections
We install siding that gives your home stunning curb appeal, while offering full protection against the elements.
From curb appeal to protection siding should meet all needs. With the right siding, it's possible to bring out the full potential of your home exterior. M&M Home Remodeling Services has made sure to give our customers complete satisfaction when it comes to installing new siding for over 40 years. We have made a point of providing a large selection of siding products from leading brands across the country. Our skilled contractors are also licensed, bonded, and insured. You can trust us to install your siding without cutting corners or making mistakes.
Replacement Siding
Vinyl Siding
Insulated Vinyl Siding
Fiber Cement Siding
The Best In The Business Since 1976
But You Don't Have To Take Our Word For It
Jerry Jansen
May 24, 2023.
Working with M&M was a pleasant experience. Trace (sales person was prompt on everything. Price was right inline for quality workmanship and quality products. M&M keeped you very informed on next steps. M&M did our siding, soffet, facia, and gutters. Would recommend, very nice job done on our house. Jerry & Alina Jansen
Linda Hynek
May 24, 2023.
Excellent experience from start to finish! Quality work, contentious employees! Will use again!
rudale hensley
May 24, 2023.
Great Service took care of our bad gutters, will use them again!
It was unfortunate that it took the crew on Thursday, May 18,2023 until 10:30 at night to finish my roof. They didn't back until about 6:15 PM evening to finish my job. Very, very disappointed and tired.
Conrad Wager
May 23, 2023.
Good and quick
Gilbert Tyson
May 23, 2023.
My full roof replacement experience with M&M was great. They were prompt each day. The crew started and finished within the timeframe indicated. They did a good job cleaning up at the end of each day. Their cost was comparable to others along with several finance options to make it affordable.
Jeannine Tyson
May 23, 2023.
They were prompted in arrival. Did a great job repairing the roof. They were speedy and thorough In cleaning up as they went along.
Andrew is a professional and very courteous to his customers, I enjoyed having him in our home and will recommend him in the near future. Thank you Andrew your A1
Diane La Vecchia Schwader
May 17, 2023.
The customer service was A-Plus! Ryan Kelly was incredible! He was very Trustworthy and professional. He educated me and answered all my questions on my Roof and Siding. M &M made my Day! Thank you again Ryan!!!!
Karen Dunlap
May 16, 2023.
We were very very impressed with their service. On time, cleans up everything afterwards and the crew was just fantastic. And of course the product is amazing. Five stars from me. Lorena ran my job, awesome boss.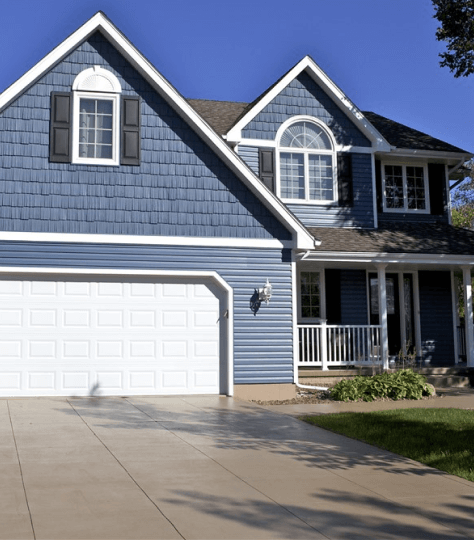 Turn to Stylish Replacement Siding
When your home's existing siding is worn out, missing pieces, or even cracked and damaged, it is time for replacement siding. Allow M&M siding installers to walk you through the process of selecting and ordering custom siding during an in-home consultation. We'll make sure you get the exact product you need for that property!
Choose Budget-Friendly Vinyl Siding
If you are looking for an affordable option for your home, consider choosing vinyl siding. This extremely popular product is widely available and low-maintenance, yet it offers a lifetime of beauty and protection for a property. With a seamless finish and durable coating, this siding will never need scraping or painting. It also offers resistance to insects, mold, mildew, and rotting.
EXPLORE ENDLESS EXTERIOR DESIGN POSSIBILITIES
The impact of changing your siding, trim and color is transformational. The ability to recreate this effect as often as you choose, from any screen or mobile device with an intuitive online design tool? That's simply inspirational.
Pick Energy-Efficient Insulated Vinyl Siding
We also offer energy-efficient insulated vinyl siding with graphite-enhanced EPS insulation. It helps absorb and radiate heat away from your home, keeping those utility bills down. Along with the benefits of durable vinyl siding, this foam filled product also offers increased soundproofing so you don't hear as much outside noise and street traffic.
Rely on Strong Fiber Cement Siding
For something that resists fire, rain, pests, and winds of up to 150 m.p.h., you'll want to rely on James Hardie fiber cement siding. This durable product stands up to whatever the elements and mankind can throw at it without failing. It is a wonderful option for those who want to provide the ultimate in replacement siding for their home.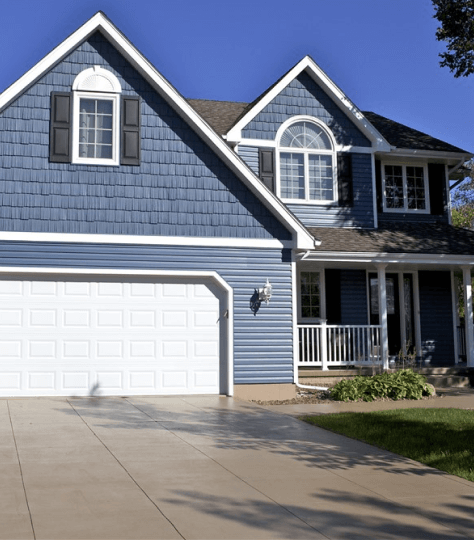 Grab a Precise Price Estimate for Siding Services
When you want to replace your home siding, a reliable, established home remodeling company is essential. M&M Home Remodeling Services is an A+ rated, BBB-accredited team with numerous awards and recognitions for our work. We'll take care of you and your home, starting with a free, onsite consultation and siding price quote. Fill out our online contact form or give us a phone call to make your appointment today!