President
Nick Yadron
Nick has been with the company for over 20 years he has 3 wonderful boys – the 2 oldest play hockey and the youngest is the musician and plays the piano and violin. He enjoys golfing, traveling, and spending time with his family.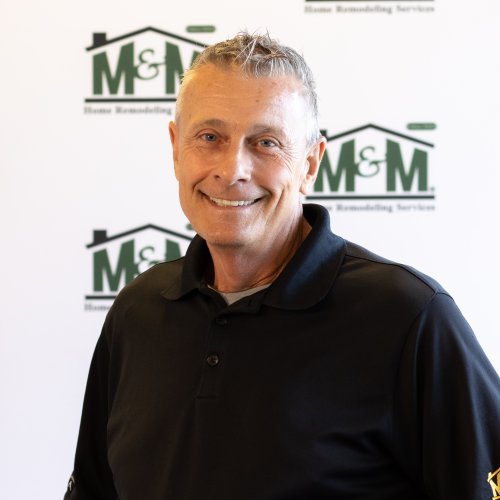 Founder
Mike Yadron
Executive Vice President
Nick Booras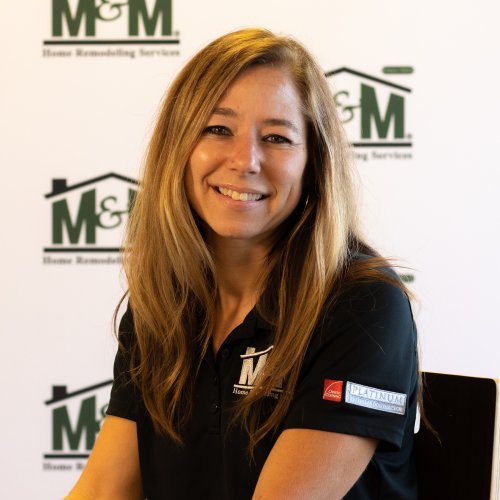 Director of Administration & Finance
Kristi Yadron
Kristi has been with the company for 21 years. She was brought in when she became a part of the Yadron family and has been involved with the business ever since. She has 3 wonderful boys – the 2 oldest play hockey and the youngest is the musician and plays the piano and violin. She enjoys reading, traveling, and spending time with her family.
Regional Director
JJ Beard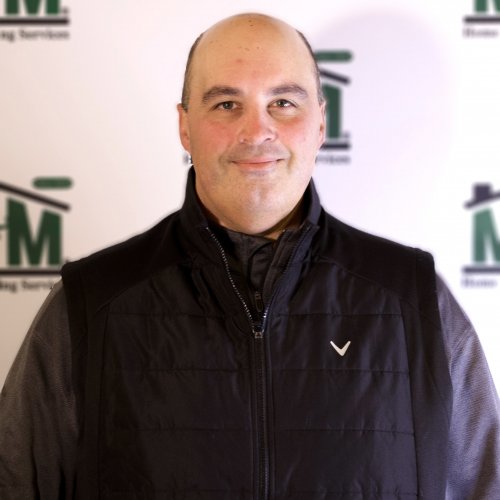 Director of Commercial
Chris Bisioulis
Chris has had twenty-five years in management and leadership experience. Outside of work, he enjoys golfing and watching Chicago sports!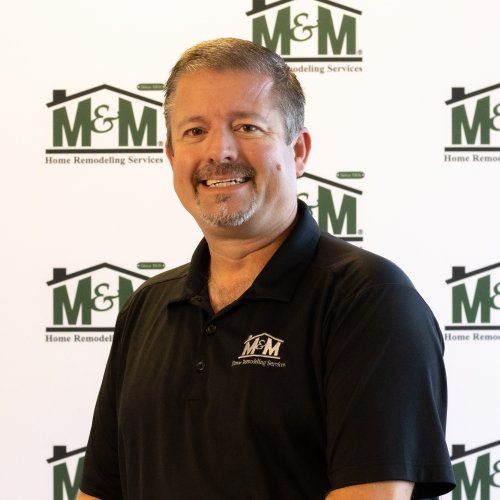 Director of Operations
David Conwell
David has been with M&M for two years. When not working, he enjoys spending time with his family and friends, home remodeling projects, golfing, playing hockey, and reading. He also has a dog named Tessa.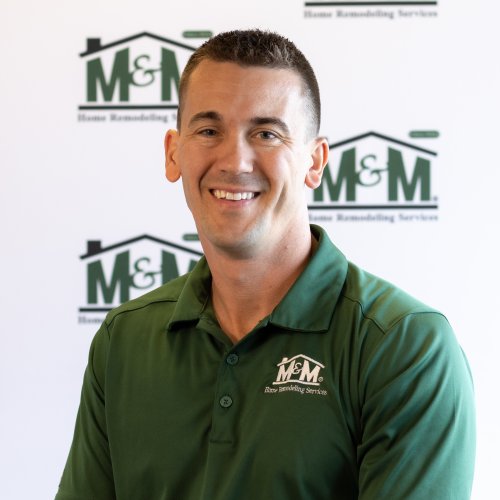 Director of Sales
Jeff Smith
Residents of the NW suburbs, Jeff and his wife Carlie recently welcomed their first son. Outside of work, he enjoys spending time with them, golfing, and playing softball.
Field Manager
Barrett Donaldson
 Barrett has
been in the roofing and exteriors industry since 2008. He is a family man and spends his time outside of work with his wife and five kids! Some of his hobbies include woodworking, gardening, and playing recreational league ice hockey on Sunday nights.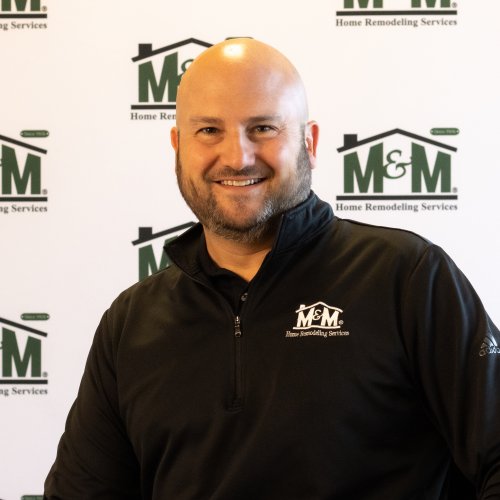 Field Superintendent
Brett Friedman
Like many in the office, Brett loves watching sports (particularly the Bears and the Cubs), playing golf, and spending time with his family.
Field Superintendent
Johnny Hanks
Johnny has been with M&M for 3 years. He has been doing construction for 20 plus years. He enjoys the outdoors and camping and spending time with his fiancé and dogs. He loves grilling, playing sports, and horseback riding.
Field Superintendent
Joe Bernal
My name is Joe Bernal, Superintendent. I enjoy learning new things and always willing to give a hand. I am bilingual which helps me a lot in this industry. I love what I do because even though it may seem like the same stuff everyday its always something different. I enjoy interacting with people and being able to help them.  I am a huge soccer fan played majority of my life, even went to play in Ireland once. In my free time I enjoy spending time with my family. I also enjoy watching the Chicago Bears and the Chicago Bulls.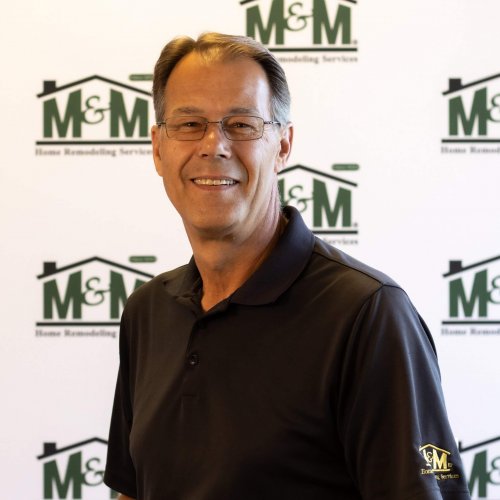 Lead Measure Tech
Mike Peters
Mike has been a member of the M&M team since 2013. He came to use with over 20 years of residential and commercial renovation experience.
He has been an M&M Platinum winner multiple years since joining us. He enjoys time with his family and friends.
Sales Consultant
Nathan Napier
Nathan has been with the company for over twelve years and enjoys golfing, camping, and spending time with his wife and four children.
Sales Consultant
Jeremy Lubbers
Jeremy is pretty sure he would make a great millionaire, but he knows his six children have made him a better father. Pepper-gardening is his guilty pleasure, along with chocolate, steak, doughnuts, sleeping, and books. He wears glasses but doesn't claim to be all that smart.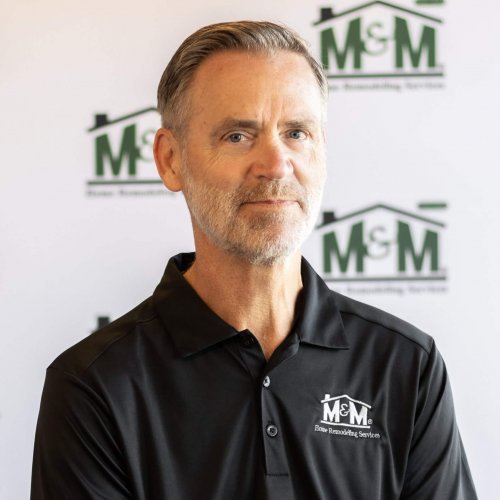 Sales Consultant
Jim Kresach
Jim brought 20+ years of experience in the home improvement industry prior to coming to M&M in 2002. Jim & his wife Grace have lived in the Homewood-Flossmoor area since 1983 and are the proud parents of six daughters. Outside of work Jim enjoys relaxing with family, traveling, attending sporting events and playing golf.
Sales Consultant
Arianna Tonti
Arianna was born and raised in Rome, Italy. She initially moved to the United States to play college basketball and recently settled in Plainfield, Illinois with her spouse of two years. In her free time she enjoys spoiling her dog, going to the movies with her family, diy home projects and making furniture.
Sales Consultant
Marc Godard
Marc is that he is a lover of all things sports but being from Kansas City his heart beats for the KC Chiefs. When not watching sports you can find him playing golf or oil painting to pass the time. He is the definition of "work hard play hard," by making sure his jobs are never unfinished and still making time for his passions. During one point in his life he aspires to be a world traveler.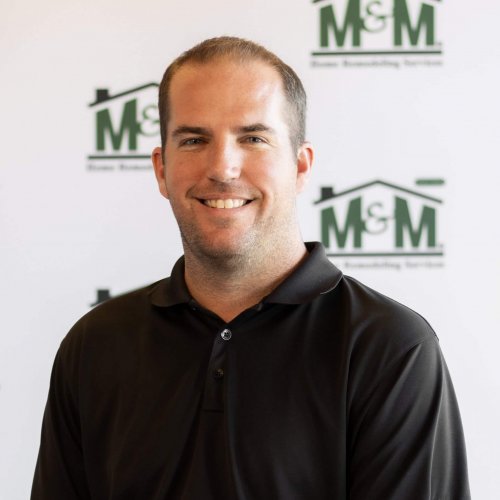 Sales Consultant
Trace Teske
Trace has been with M&M for over 5 years with knowledge on all products and services available. He recently got married to his wife, Stephanie, and they have a dog named Sadie. In his free time, Trace enjoys traveling, playing golf, and spending time with his friends and family.
Sales Consultant
Matt Miller
Matthew is a Pittsburg native, making him a born and raised Steelers & Pitt fan. He loves traveling, going to concerts/sporting events, and spending time with his family. He also enjoys golfing, playing baseball, and a pickup game of basketball during his spare time!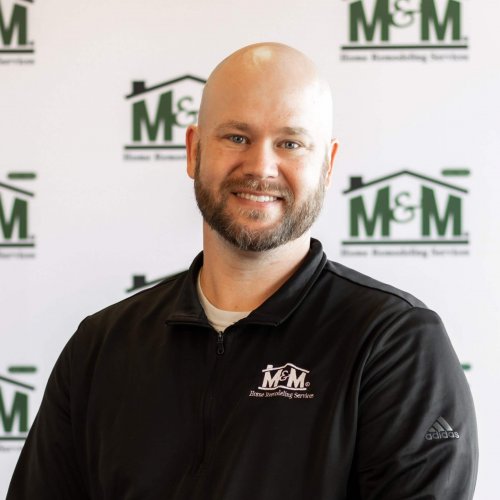 Sales Consultant
Ryan Kelley
Originally from Southern Indiana, Ryan has been with his wife for 23 years and they have two pre-teenage boys who keep him busy. He's been with M&M for 4 1/2 years and spends his free time with his kids' extracurricular activities. When he has time for himself, Ryan likes trying new crafts, baking sweets, listening to humor & educational podcasts, video games and movies.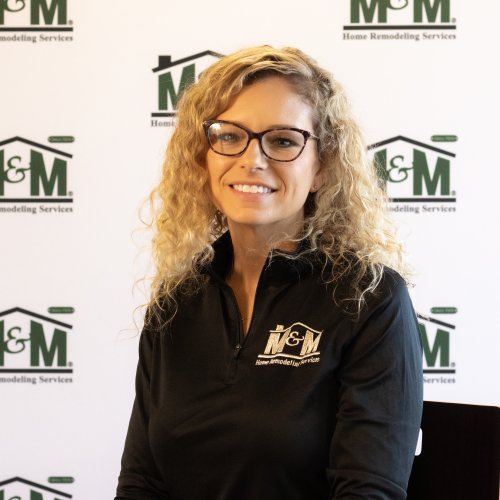 Sales Consultant
Rachel O'Neill
Rachel was born and raised in Kansas on a farm, but now loves living in Crown Point, Indiana. She has a daughter, Violet who keeps her busy. She loves reading books, traveling, being outdoors and all things fitness!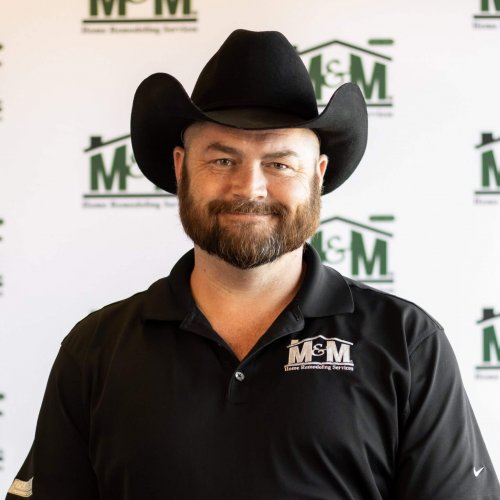 Sales Consultant
Greg Benish
Greg has been a lifelong resident of The Greater Chicagoland and NW Indiana area. He studied at Purdue University, and has had a career dedicated to Customer Sales and Service. He has three children and enjoys spending time doing outdoor activities with them, and hunting in the fall. In a former lifetime he was a chef, and has a passion for cooking.
Sales Consultant
Mitch Esposito
Mitch currently resides in the western suburbs. He also has 3 awesome kids that he loves spending time with, especially when they're going to the zoo or nana's house! He also has 2 cats names Q and Noonan. During his free time he loves to golf, spend time family, or watching the Cubs, Bears, and Blackhawks!
Sales Consultant
Brad Hoffman
I love the work I do. Ive been in exterior remodeling for about 10 years becoming an expert in roofing, siding, and windows. In my off time I enjoy watching sports, camping, and spending time with family.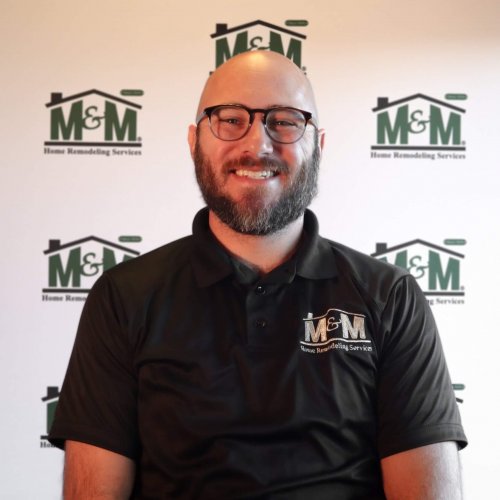 Sales Consultant
Andrew Moffitt
Andrew was born and raised in NWI which means he is a big Cubs and Bears fan. He lives in Crown Point with his wife and three kids. In his free time he enjoys watching his kids sports games, woodworking, nerdy board games and hikes with his family.
Sales Consultant
Luke Matthias
Inside Sales Manager
Henry Billups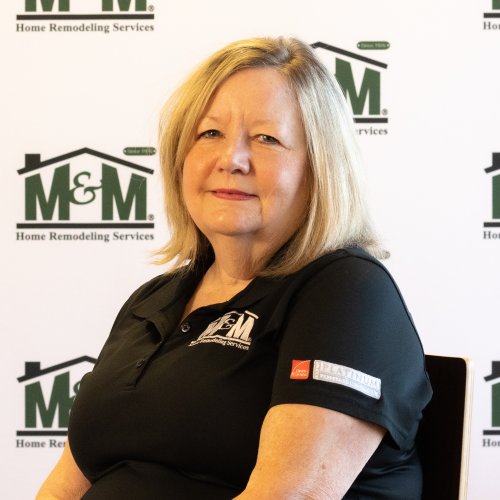 Administrative Sales Assistant
Kathy Brunger
Kathy, life long area resident and white sox fan. Has been with M&M  15 plus years. She loves being a Grandma to her daughter's three beautiful children. They keep her hopping with all of their activities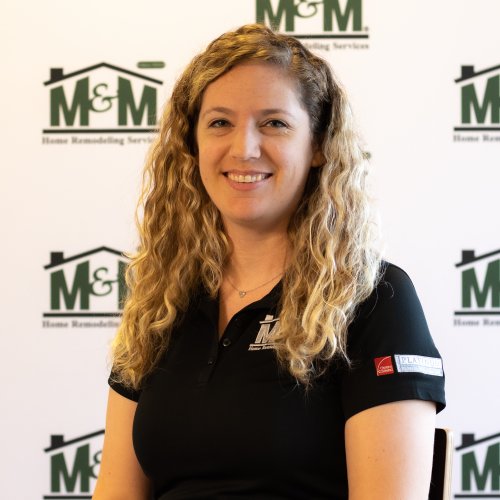 Accounts Receivable Specialist
Kim Wichert
Kim is a HUGE sports fan (her favorite teams in order: White Sox, Red Sox (close 2nd), Patriots). When she's not rooting on her favorite teams, she likes to spend time with her boyfriend, family and likes going to concerts.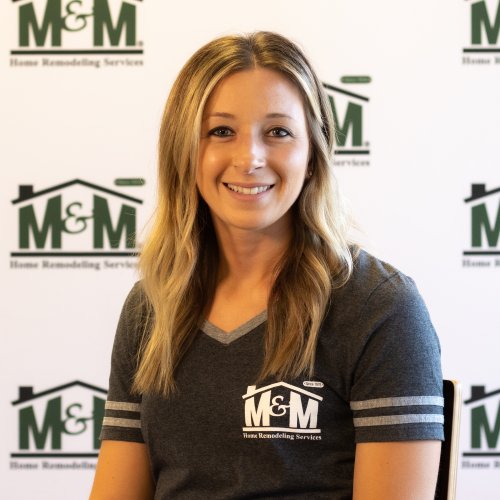 Executive Assistant
Dee Pusara
Dee has 5+ years of executive assistant experience and also holds her real estate license in Indiana.  Her and her husband have a 3 month old son who is their little miracle baby.  
She went to UW-Milwaukee and grew up in Wisconsin.  Cooking, traveling, CrossFit, crafting, and baking specialty cupcakes are things Dee really enjoys to do along with spending time with her family and friends.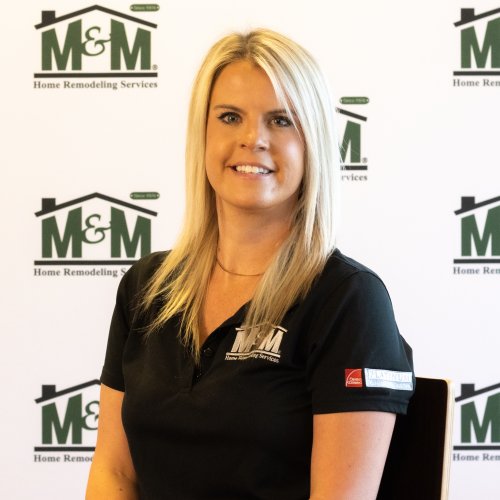 Talent Acquisition Specialist
Meghan MacFadden
Meghan joins the M&M team with 7+ years of previous talent acquisition and recruiting experience. Residing in Lincoln Park, Meghan spends her free time with her 2 year old rescue dog (Cheese) exploring the neighborhood, biking the lakefront, cheering on her KC Chiefs or KU Jayhawks, and volunteering with organizations like Genesys Works Chicago and the Chicago Help Initiative to bring support to underserved parts of the city.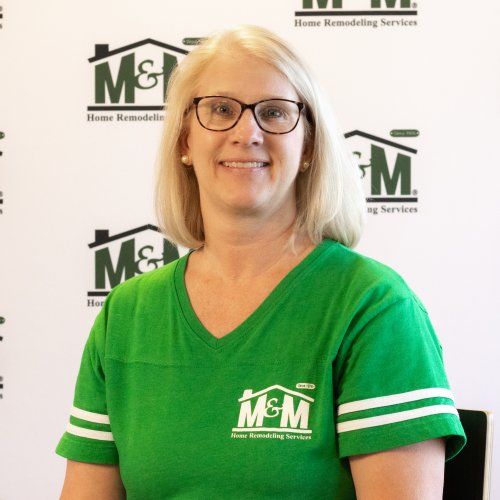 Accounts Payable Specialist
Karin Ipema
Karin likes to read in her free time and also likes cheering on her favorite sports teams (White Sox and the Seattle Mariners). Originally from the West Coast, she now calls Chicagoland home.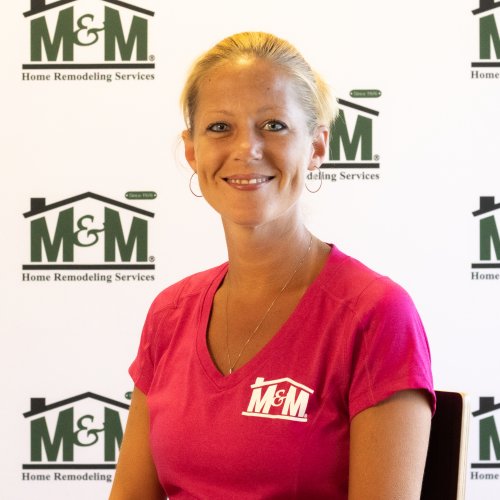 Controller
Robin Huizenga
Robin has been an integral part of the M&M team for over 10 years. In her free time, she likes playing tennis, cross-stitching, LOVES the sun (sitting on the beach specifically) and spending time with her daughter.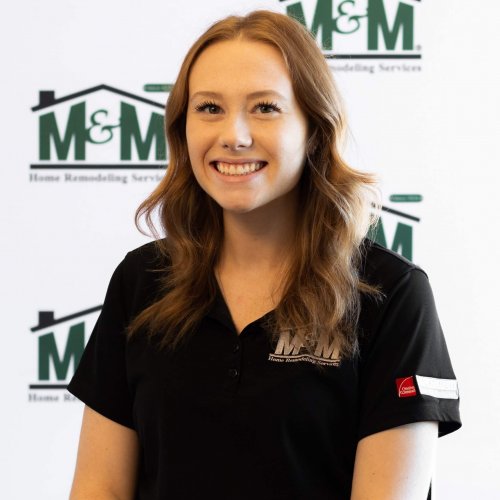 Primary Engagement Specialist
Alexandra King
Alexandra is a business major who studies at Indiana Wesleyan University through the DeVoe School of Business. If she's not studying, she enjoys reading encouraging books, hanging out with her dog Sasha, or visiting the city with her boyfriend for a shopping day. She is also an avid car enthusiast!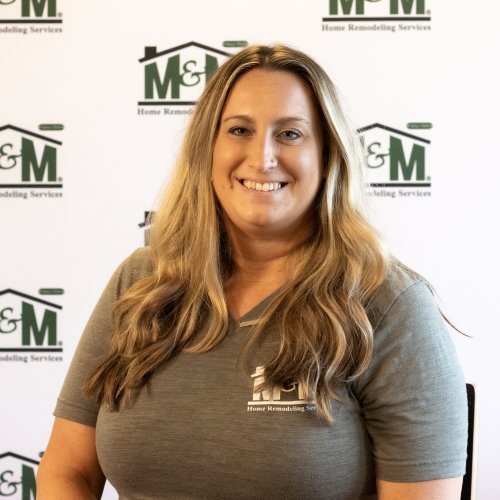 Office assistant
Ashley Hodge
I am originally from Glenwood, IL and now live in St. John with my husband and 2 boys. In my free time, you can find me at the ice rink watching my boys play hockey majority of the year. When we are not at the ice rink, I love cooking, traveling, and hanging out with my family.
Lead Job Processor
Katie Condon
Katie grew up around Chicagoland but recently moved to Crete. During her free time, she enjoys fishing, mudding, and riding four-wheelers. Katie has two babies at home, one little girl and one boy. She also loves spending quality time with her family!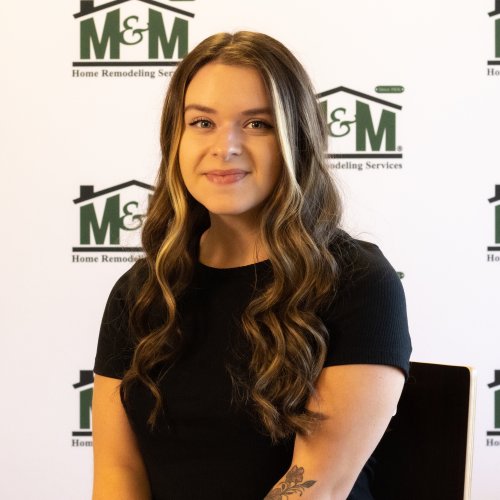 Angelle Vanderwarf
I have a passion for cars, so attending classic car shows with my 1970 Camaro SS and going to NHRA nationals is how I spend my summers. I also enjoy painting mine and friend's nails. I am a proud blood donor as it makes an impact to help those in need. I discovered a newfound interest in baseball and root for the Chicago White Sox.
Office Assistant
Becky Kerr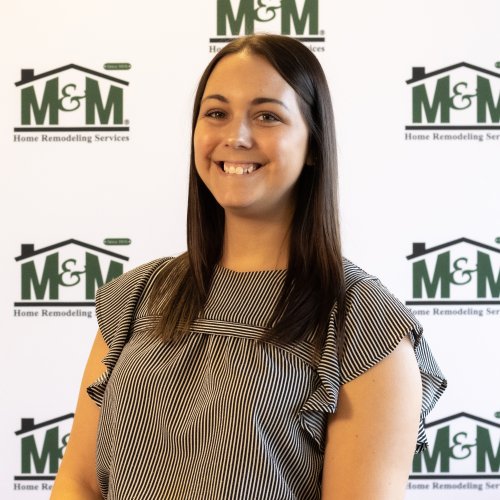 Office Assistant
Meghan Czarnecki
I have moved around a LOT, but now call Crown Point, IN home. I live there with my boyfriend, dog & 2 cats. When I am not working, you can find me coaching cheerleading (go Little Tigers!) going to White Sox games, reading a good book, listening to true crime podcasts & spending time with friends & family.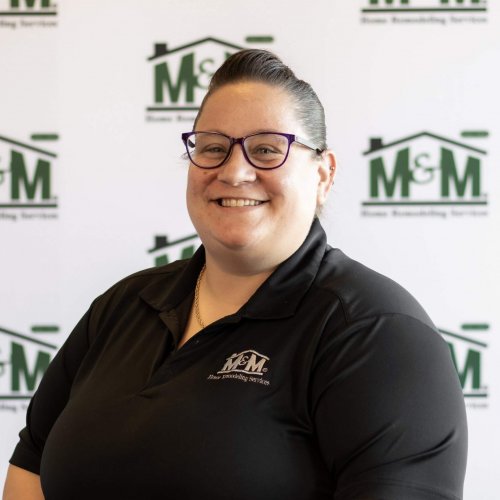 Call Center Manager
Angela Pellegrino
Brand new to Crown Point, born and raised in Chicago. Newly engaged! Volunteers for the American Cancer Society for over 15 years. I am an avid sports fan, teams including Cubs, Bears, Blackhawks, Bulls and Arruzzi the Italian soccer team. I am also the biggest Golden Girls and Schitts creek fan. My fur baby's name is Presley and he is the most loving dog ever. I am so happy to be a part of this amazing company.
Call Center Assistant Manager
Rachel Britt
Rachel was born in the Philippines but has grown up in the Chicagoland area. Rachel had a former career in country club management but is excited about new opportunities with M&M. She has 2 daughters and 2 dogs that keep her very busy. She loves crafting, cooking, reading and all things fishing!
Call Center Representative
Nina Sutton
Nina was born and raised in Chicago but currently resides in Flossmoor. She attended DePaul University. She's afraid of heights and her passion is singing. She has music on music outlets titled "Unforced Praise" & sings in a band called "Dynamic Sound Band". She is a wife and mother with 7 beautiful children.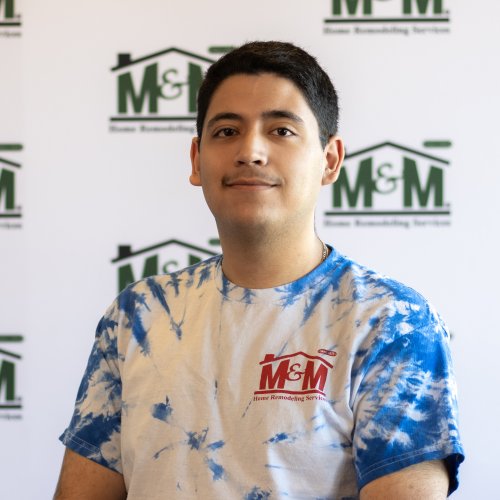 Call Center Representative
Victor Herrera
Victor loves reading and watching sports. He is going to school to major in criminal justice.
Design Content Lead
Marisol Flores
Marisol and her husband live in Hobart, Indiana with their 17-year-old daughter and 16-year-old son. She loves playing soccer, mountain biking, camping (she just bought a camper last year), watching her daughter do gymnastics and cheering on her son at his soccer games.
Videographer
Max Martin
Max is a published author, playwright, musician, and filmmaker out of Chicago, Illinois.