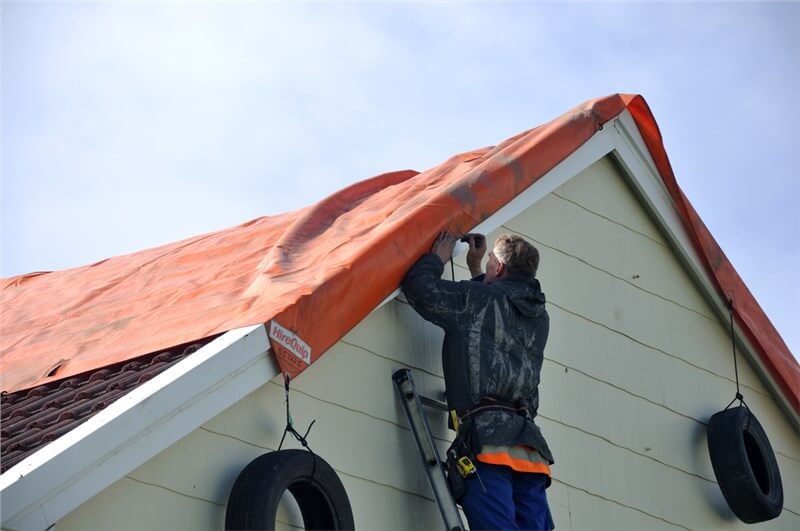 How to Choose the Right Contractor in Chicago
Buying a home is one of the most exciting things you get to do in your life. You search high and low, and after a while, you find it — your dream house. However, even though the house is just perfect for you, the exterior could use a bit of work. That means you probably need to hire a contractor.
The process of finding a good and trustworthy contractor for a remodel can sometimes be as stressful as buying the house itself. You need to do proper research about the company you're hiring, and even then, how can you be sure whether they're a good fit?
Doing exterior remodeling on your house is extremely difficult, however, with the right contractor, it can be an amazing experience. If you want to know all of the tips and tricks on how to find a good contractor in Chicago — keep on reading.
Know What You Want
Before you start calling and meeting any contractors, you first have to know what you want. All jobs that require a contractor for the exterior of your house are usually pretty big, expensive, and difficult. If you want the remodel to go as smoothly as possible, you should make a plan in advance.
Whether you want to replace your windows or roofing, install siding, or even get new gutters or doors, a good contractor can help you with all of it. The exterior is the first thing you and your neighbors will see when glancing at your house, so knowing what you want is crucial.
Do Your Research
Before you hire anyone to help you with your home, you first need to do your research. While online reviews might not be the most credible source of information, they are a good place to start. Look at what others are saying about the contractor and what their experiences were. (See what your neighbors are saying about M&M here)
Also, always check the contractor's website. Not only will you find the services offered, but most often, you can also look at the photo gallery on their website. Since a picture is worth a thousand words, there's no better way to check someone's work.
Ask for Referrals
Asking for referrals might be the most important thing you can do. Even though you might be new to the city or neighborhood, there are plenty of places you can ask for referrals. First, you can go to a reputable real estate investor or agency in Chicago. The people working there are usually pretty helpful and might give you advice on whom to hire.
Next, you can ask the salespeople who work in different supply stores or your local construction equipment shops for advice. Since they work with a lot of contractors, they might know who the best one is.
Also, you can ask your bank or lender for a referral. As they usually work with plenty of real estate investors, they might know some contractors. However, this is a bit complicated — you might be better off asking the investor directly.

Finally, you can always ask your friends and family. By asking for a referral from someone you know, there's no way you can make a mistake. Also, if you admire how your neighbor's roofing or siding looks, you should ask them as well.
Check References
Once you have a few contractors in mind, you should ask them for references. A good rule of thumb is asking for three references for their latest jobs. As soon as you get those, start calling and checking.
You can ask if the contractor showed up on time, if they were professional, and how well they completed their work. Of course, one bad comment shouldn't deter you from hiring the contractor, it just means you need to do some research.
Check Licensing
You should never go into business with anyone without checking their licensing first. Once you have your list of potential contractors, you should ask all of them for their business license numbers and certificate of insurance.
The Bottom Line
Finding a contractor anywhere, especially in a big city like Chicago, is next to impossible sometimes. With so many scammers out there, how do you choose the right contractor for you?

First, figure out what you want. If you want to install siding, research what types of siding there are. The same goes for roofing or replacing your windows or doors. Next, do your research about the contractor. Don't hesitate to ask for referrals from people you trust or someone in your neighborhood.
Also, check the contractor's website for photos and reviews. By looking through their gallery, you can determine if the contractor can do what you need them to do. Doing any sort of work on the exterior of your house, especially roofing, is a taxing process and finding someone who understands your vision is difficult. However, that's the only way you'll know you've found the right contractor for you.