How can I Pay for my Roof?
Though a brand-new roof replacement may not be the first item on top of your wish list, there is no getting around the fact that they serve a significant purpose in protecting your family from the elements, so investing in a quality roof is vital. Whether your roof is damaged from an unexpected natural disaster, old age, or you're looking to remodel, there are many roof payment options available for you to choose from. As you know after reading "How much does a Roof Replacement Cost?" roofing projects aren't gentle on the wallet. Essentially, there are three main methods to help you navigate financing your roofing project which includes paying in full, payment plans, and alternative options.
Paying Cash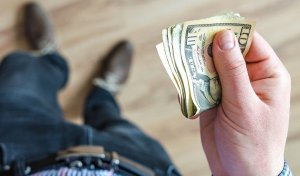 Depending on your budget, you may have enough funds in the bank to pay the cost of your roof replacement upfront. Paying with cash in full is simple because there's no hassle with extra paperwork, nor a waiting period for credit approval; this could potentially even push the initiation of your project to a sooner date because there's nothing to wait for. Paying in full often requires an initial deposit, and then the remainder is to be paid off post-installation.
Payment Plans
Financing options can be very appealing if you don't have the means to cover the costs of an entire roofing project in one payment. There are many different ways you can go about paying off a roof and finding out those available to you can be as easy as asking your contractor for your options. If you are short on cash but the roof replacement is urgent, perhaps payment deferrals or payment plans can help you out in your time of need. 
Alternative Options
While paying cash or taking advantage of a great payment plan are the most common options out there, there are still other options for you to consider.
Credit Cards
This may be the way to go if your card offers generous rewards. Bonus points if you have a good credit score – if not, watch out for high-interest rates with the large expense you can expect from financing a roof.
Insurance
If you have a weather-related incident, you could check with your insurance company to see if your situation is covered. In cases where the need for replacement is obvious, your insurance might cover part or all of the costs.
Home Equity Loan
This can be a very cost-effective option if you have sufficient home equity and can acquire a loan from a trustworthy lender. Use this with caution, as, you'd be using your house as collateral.
You will have to make the best possible decision for your personal situation with perhaps a limited window of time available. Ask questions wherever you go on your journey to finance your new roof replacement and make sure you're familiar with the choices that best suit your budget to make the best decision.