What Does the Measure Tech Do?
The measure tech visit is a key part of our installation process. Before we get started with a project, a measure tech will visit the site and complete all the final measurements prior to the order of any materials.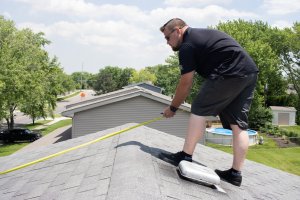 By doing this we get precise and accurate measurements which drives down the cost of materials for the customer. Without this step, companies are required to order more materials than needed to ensure that they don't run out of anything before the install is complete. Our proven system can eliminate any surprise costs after the work has started and makes sure that the project is completed on schedule.
Meet Our Measure Techs
Mike Peters
Mike has been a member of the M&M team since 2013. He came to us with over 20 years of residential and commercial renovation experience. He has been an M&M Platinum winner multiple years since joining us. He enjoys time with his family and friends.
Johnny Hanks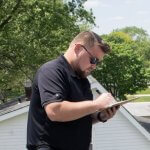 Johnny has been with M&M for 3 years. He has been doing construction for 20 plus years. He enjoys the outdoors and camping and spending time with his fiancé and dogs. He loves grilling, playing sports, and horseback riding.