M&M Home Remodeling Services honored with a 2021 BBB Torch Award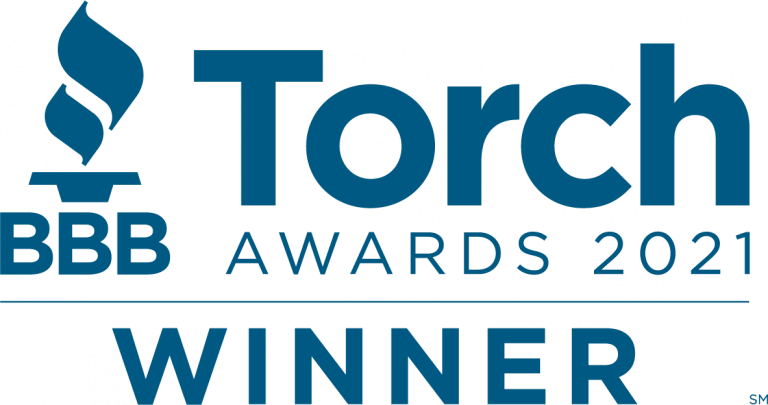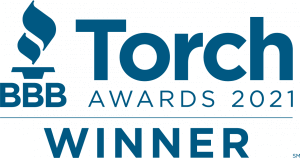 Torch Awards for Marketplace Ethics presented to businesses with outstanding ethics
Crown Point, IN –  M&M Home Remodeling Services, a local family owned exterior home remodeling business , announced today that it was named a 2021 recipient of a 2021 BBB Torch Award, presented by the Better Business Bureau Serving Northern Indiana. The awards are presented to businesses, charities and individuals who exemplify trustworthy and ethical behavior in today's marketplace.
"M&M has taken pride in hiring employees who embrace our core values as well as treat our customers and their homes as their own. DIGGIE (Driven, Integrity, Growth, Generosity & Excellence) has been implemented in our company for years and to be recognized for living up to those values, is a tremendous honor.," said Nick Yadron, President and CEO of M&M Home Remodeling Services.
The Torch Awards for Ethics is the most prestigious honor BBB can present to exceptional organizations for their dedication to integrity and ethical practices. It is an annual awards program that publicly recognizes organizations that have practices in place that elevate their commitment to ethical operations.
The criteria for this award is based on community involvement and Better Business Bureau's core values: excellence, integrity, teamwork, trust and respect. BBB Torch Awards promotes not only the importance of ethical business practices but also the commitment by outstanding businesses to creating marketplace trust.
"Receiving a BBB Torch Award for Ethics tells others in your community that you're committed to running your business the right way," said Marjorie Stephens, president and CEO of BBB Serving Northern Indiana. "It's something you can use to distinguish yourself from others and give businesses and consumers another reason to buy from you." 
About BBB Serving Northern Indiana
BBB is a nonprofit, business-supported organization that sets and upholds high standards for fair and honest business behavior. BBB services to consumers are free. BBB provides objective advice, BBB Business Profiles on millions of companies, and charity reviews, dispute resolution services, alerts and educational information on topics affecting marketplace trust. Visit BBB.org for more information.
Media Contact:
BBB Serving Northern Indiana
Nichole Thomas
Director of Communications, Public Relations and Community Outreach
Cell: 260-442-5520
nichole@northernindiana.bbb.org