Family of Frontline Workers Surprised On Facebook Live with a Free Roof Replacement
The Swanson family, Samantha, Jonathan, and 1-year-old son unknowingly joined a local roofing contractor's Facebook Live on Monday, May 3, as the proud recipients of a free, new roof valued at $11,250. The family of frontline workers, with a 15-year-old roof, participated in an Arlington Heights Roof Giveaway social contest where they submitted a family photo and essay on how they have been affected by COVID-19.
"The shutdown began, and our friends and families were told to work from home. My husband and I continued to drive deserted roads to our own workplaces as a police officer and a nurse. We had new protocols daily, regulations updated by the hour and a newborn at home," said Samantha Swanson in her submission essay.
Local roofing contractor, M&M Home Remodeling Services, in partnership with national shingle manufacturer, Owens Corning® Roofing, ignited a roof giveaway contest on social media in April for a resident in Arlington Heights affected in any way by COVID-19.
"Our goal in holding this event was to lift the spirits of community members who survived, thrived and wore superhero capes throughout the thick of COVID-19," says Nick Yadron, President and CEO of M&M Home Remodeling Services.
The roofing contractor received over 150 online submissions from healthcare workers, essential workers, frontline workers, families, employees and individuals whose day-to-day activities shifted drastically and experienced ongoing uncertainty of what the next day would hold.
"We're still in shock from the Facebook Live announcement," said Swanson. "We thought we were joining a Live announcement with other contestants and quickly found we were the only contestants on the Live! Winning this roof means more to our family than we can put into words."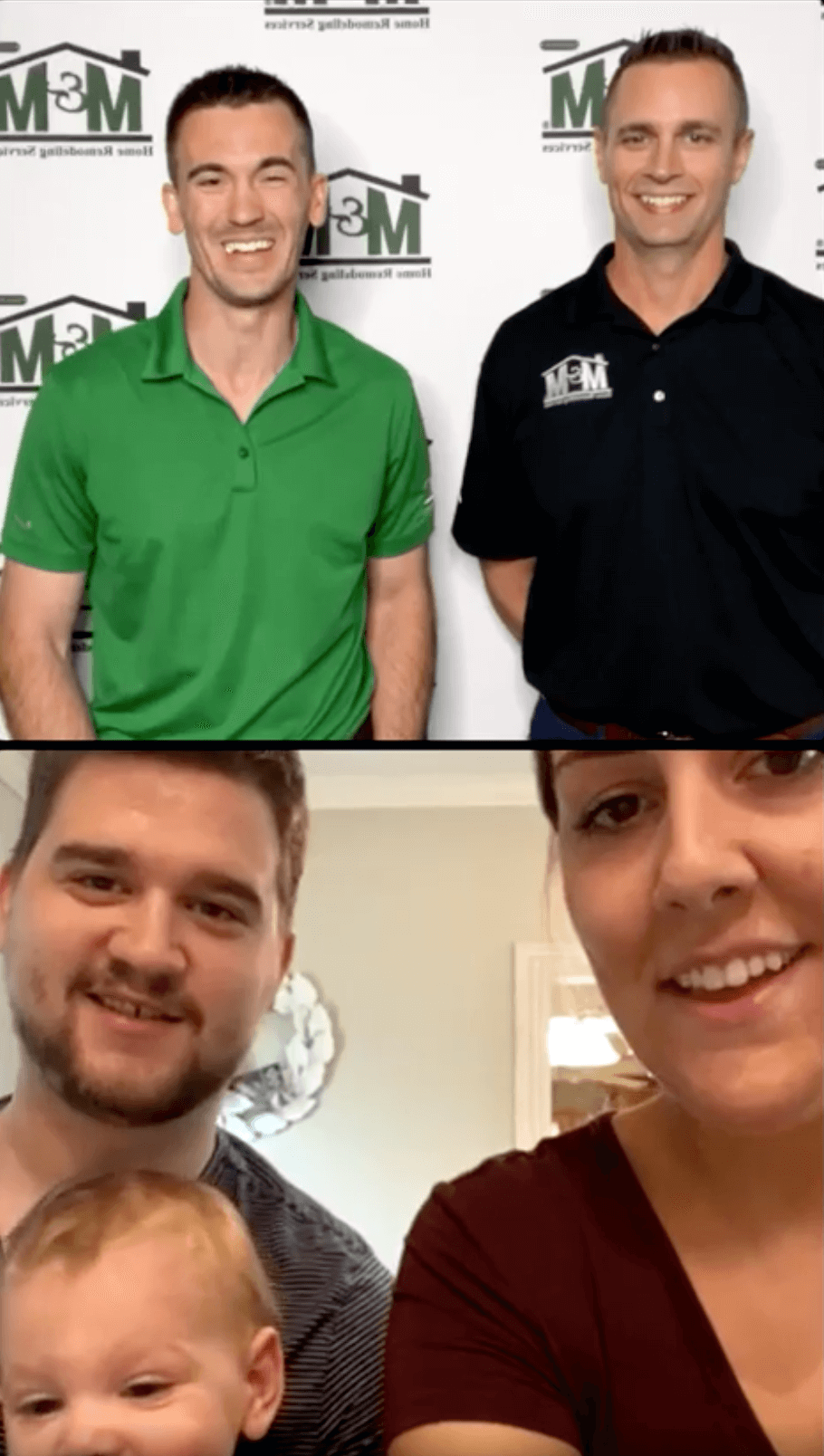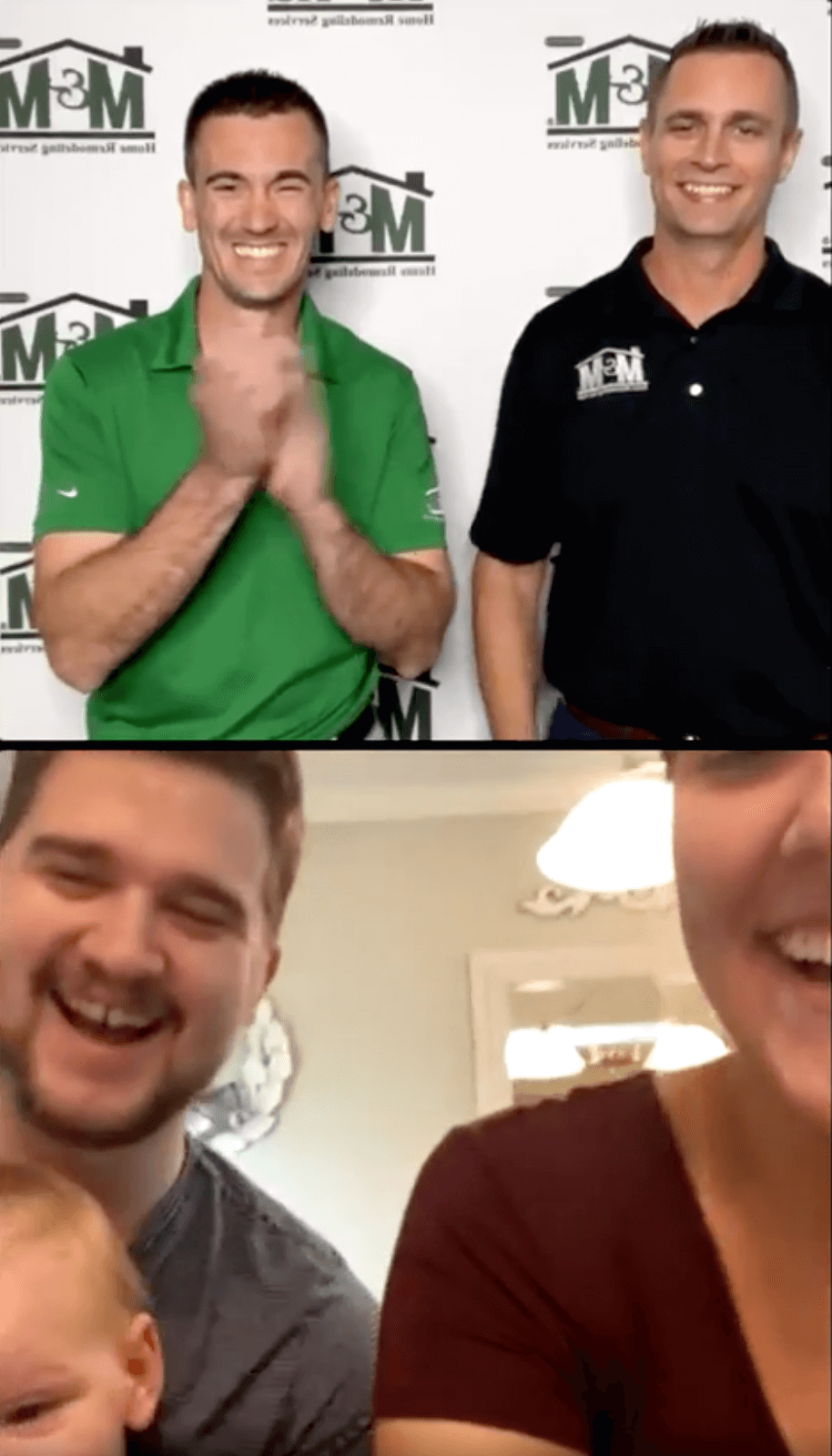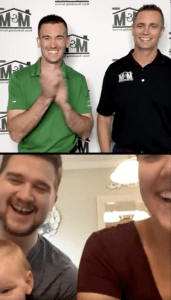 The Pandemic certainly proved to be difficult for the community of Arlington Heights, Illinois and the country as a whole.
It's the goal of M&M Home Remodeling Services and Owens Corning Roofing to reward someone who embodies American heroism and stepped-up to the front lines when many were asked to stay home and avoid exposure.
About M&M Home Remodeling Services
Proudly serving Chicago and NW Indiana since 1976 and now America's Top 100 Roofing Contractor, M&M Home Remodeling specializes in exterior solutions, including roofing, windows, siding, and more. A true family owned and operated business with three locations, Crete, IL, Arlington Heights, IL and Crown Point, IN, the company is founded on fundamental values of drive, integrity, growth and generosity along with the expectation of providing a supreme level of customer service that truly differentiates M&M Home Remodeling Services. For more information, visit m-mcorp.com or call 708-401-9054.
About Owens Corning
Owens Corning is a global building and industrial materials leader. The company's three integrated businesses are dedicated to the manufacture and advancement of a broad range of insulation, roofing and fiberglass composite materials. Leveraging the talents of 19,000 employees in 33 countries, Owens Corning provides innovative products and sustainable solutions to address energy efficiency, product safety, renewable energy, durable infrastructure, and labor productivity. These solutions provide a material difference to the company's customers and make the world a better place. Based in Toledo, Ohio, USA, the company posted 2020 sales of $7.1 billion. Founded in 1938, it has been a Fortune 500® company for 66 consecutive years. For more information, please visit www.owenscorning.com.