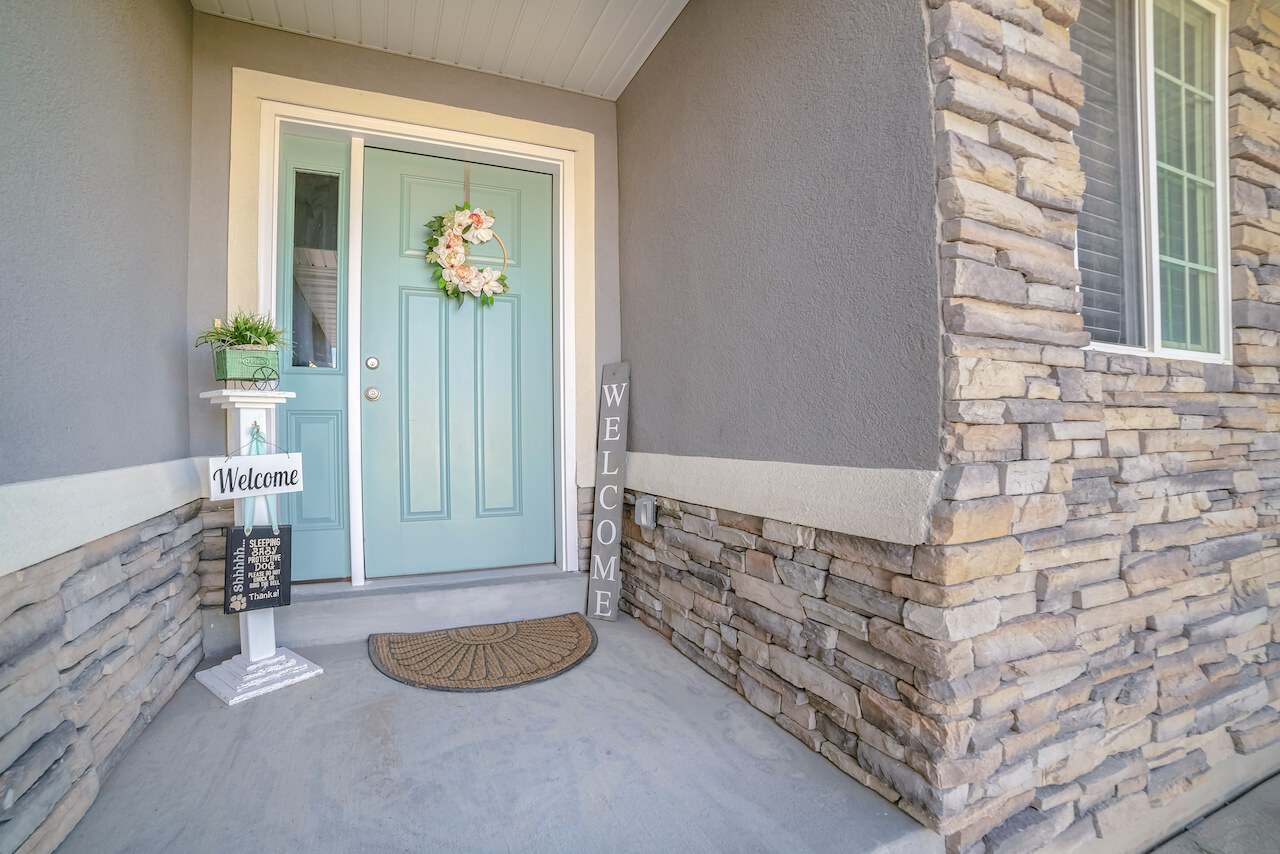 4 Reasons to Invest in New, High-Quality Entry Doors This Summer
Do you want to improve the curb appeal of your home? If so, a beautiful, high-quality entry door is a must. Here are the 4 reasons you should consider replacing your entry door this summer.
1. A Good Entry Door Should Provide a Complete Barrier to the Outside World
Your home should be your sanctuary. It's a place where you can feel safe and secure. However, if you have an old entry door or windows, you may be subjecting yourself to dangers such as burglaries or break-ins. Replacing your windows and doors is the best way to improve the security of your home.
For ultimate protection, it's smart to invest in an entry door with a high-security rating. Doors with five check marks on the security rating won't budge, even after several hits of 100-pound test weights. Additionally, make sure the hardware on the door is secure. We recommend a deadbolt lock, as it's the most reliable entry door hardware on the market.
2. A High-Quality Entry Door Will Diminish Drafts in Your Home
Both good windows and a great entry door are integral if you want to lessen the drafts in your home. The weatherstripping tends to break down as entry doors age. Therefore, if you haven't replaced your entry door in a while, it may be causing excess airflow through your home.
There are two easy ways to check if your weather stripping is failing. First, can you feel air passing from outside into your home? Second, can you see light coming from between the door and the frame? If you've answered yes to one, then the other is true as well and it may be time to invest in a new entry door.
3. An Entry Door Will Cut the Cost of Your Energy Bill
Investing in high-quality windows, doors, and siding can save you a lot of money in the long run. They are a great way to keep your home insulated, as they will trap in the heat during colder days and the cool air during summer.
However, when it comes to entry doors, the installation plays a major role in cutting down the cost of energy bills. If the door is improperly installed and doesn't fit in the frame, it will allow hot and cool air to escape your home. Therefore, it's important to choose an experienced door installation specialist who will get the job done properly.
4. A Beautiful and Strong Entry Door Can Make Your House Feel Like a Home
If you want to get inspired for summer repairs and make your house look more beautiful than ever, an entry door replacement is a great place to start. You can choose from an array of gorgeous colors and styles.
HGTV praises unique colors such as lime and teal as a great way to show off your family's fun nature. However, if you're into more subdued colors, brown, grey, black, and white look amazing as well. No matter which style and color you choose, a beautiful new entry door will add some serious curb appeal to your home.
In Conclusion
A new entry door will make your home safer, protect you from elements, lower your electric bill and improve the appearance of your home! Contact us if you're interested in changing your entry door, windows, siding, and anything in between. We will make your house a home, just in time for summer.