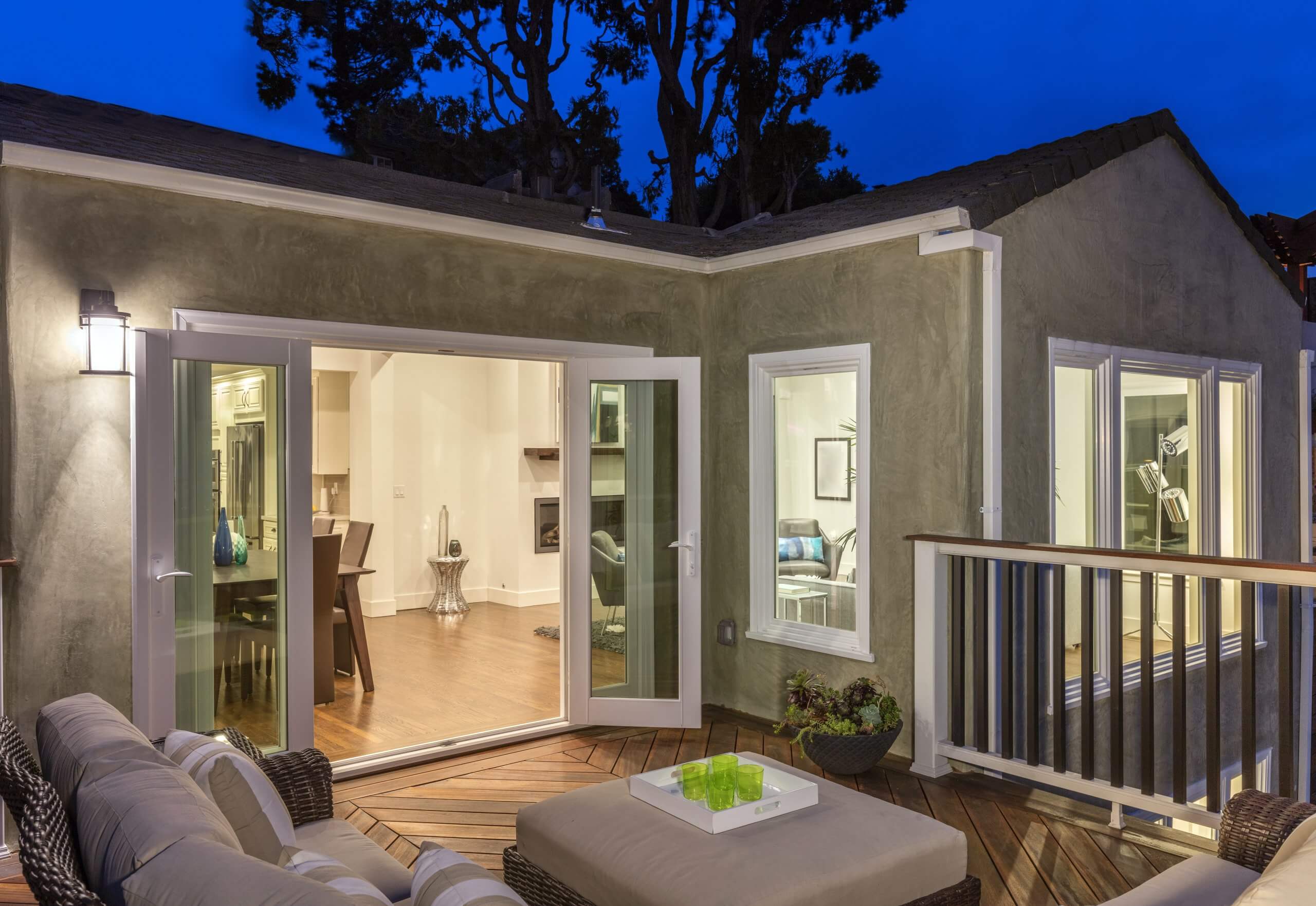 Trending in 2020!
Upgrading your home doesn't only mean changing the furniture or painting the walls. In fact, replacing and rearranging your windows can make just as big of a difference — if not a bigger one. We're here to show you some of the most popular window replacements in 2020, which will make your home stand out!
Window Arrangement
When you start remodeling your home, think about the arrangement of your windows. Changing their position and setup can largely affect the amount of light in the rooms, as well as the overall look of the house.
So if you feel that you lack the connection with your surroundings, a picture window or a wall of windows might be the perfect solution. In addition, the room where you install it will look larger and brighter!
Transom and Sidelight Windows
A whole wall of windows is quite a big change, and it's not always doable. So if you want to brighten up a room without changing your whole setup, try adding a transom or a sidelight window.
Both types of windows come in many designs, so they can complement and enhance your home decor. You may opt for an operable transom above the standard window or a sidelight with decorative glass. Whichever you choose, it's bound to add some flair to your home.
Replace Windows With Patio Doors
In recent years, homeowners have turned to indoor-outdoor living spaces, looking for ways to easily access the outdoors. One way to do so is by replacing windows with patio doors.
Patio doors come in different styles — one-wing or two-wing doors, French doors, as well as sliding ones. Consider the functionality of your space in order to decide what kind of a door you need. For instance, if you want to save floor space, a sliding door is a perfect option.
Window Finishes and Colors
Why would you settle for a white or almond window? Nowadays, there are so many different color options that you'll have trouble choosing just one! Your windows can match the color of your walls or stand out with a striking finish. You can even choose windows with different exterior and interior colors which are completely customizable! Popular color options in 2020 are taking it back to nature with forest greens, greys, tans, and certain shades of blue.
Change up Window Styles
There are so many different window styles out there — awning windows, casement windows, slider ones, and others. Even just changing from one style to the other can make a huge difference in your home. For instance, if you've lived your whole life with double-hung windows, but want something new, try out a casement.
However, keep in mind that different window styles suit different homes and climates. No matter how much you like a certain style, if it doesn't suit your house, it won't look good. Make sure to do your research properly so that you love the result.
Final Thoughts
Once you've chosen the window style you like, feel free to contact us. M&M Home Remodeling will give you a free estimate, after which our team of professionals will come to replace your windows. Don't settle for a style you don't like when there are all these amazing replacements available!