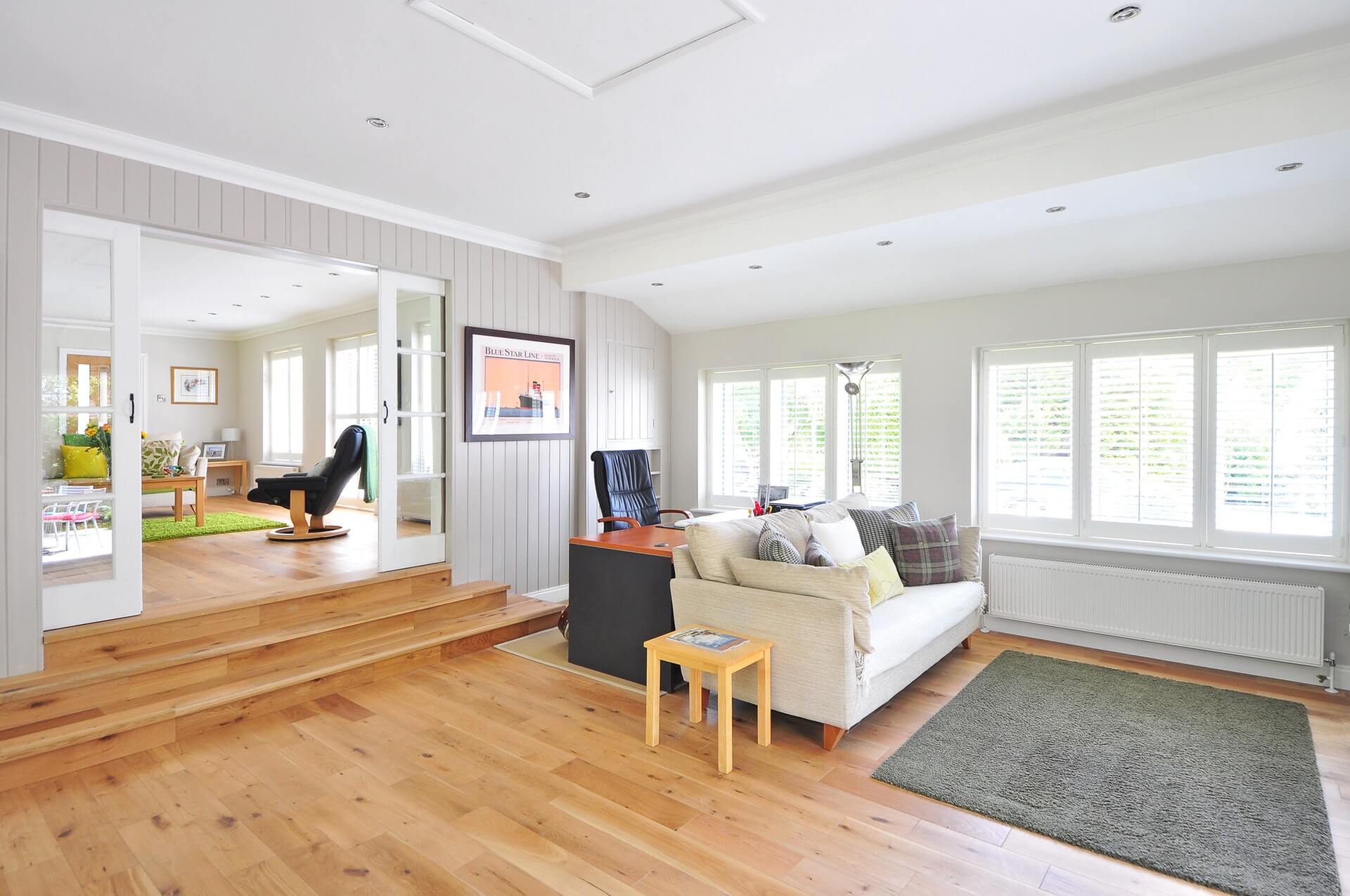 Creative Ways to Create Natural Light in Your Home
If you are looking for creative ways to create natural light in your home, you are right on trend. Gone are the days of stuffy, gloomy rooms, and elaborate window treatments! One of the first features that today's home buyers are inquiring about is airy, bright rooms with loads of natural light.
And rightly so, if we may add. We all know that taking in sunshine not only invigorates our spirits but also does wonders for our health. Not to mention that sunlit rooms cut down on our electricity bills and save us money in the long run.
If you like the sound of all that, explore our list of ideas on how to bring more natural light into your home.
Go for a Light Color Palette
Light colors attract natural light and bounce it back, while dark shades absorb it and make any room look darker in turn. We can put theory into practice by incorporating light-toned furniture into our home. In case we have to use carpeting, we should stick to the same color scheme.
The same applies to wall paint — white, beige, or light gray are all fantastic options. Also, ceilings should be a few shades lighter than the walls. Opting for a shiny, metallic, or satin finish will take the wall paint to the next level.
Incorporate Reflective Surfaces
Mirrors and Shiny Decor
Mirrors are known for making the room appear bigger, but when placed strategically, they can make a space look brighter, too. If we put it across from a window, it will reflect the sunlight all around the room. We can put other shiny objects in different places in our home to achieve the same effect. Any of the following would do the trick:
Metallic, shimmery, or shiny photo frames
Furniture with chrome, mirror, or glass details
Metallic ornamental light fixtures
Cabinet pulls made of polished nickel
Metallic faucets
Backsplash Tiles
Backsplashes are in style right now, so why not use them to brighten up the kitchen or bathroom? There are countless materials to choose from. Ceramic tiles come in high-gloss and metallic versions. To avoid the traditional ceramic tiles, we could opt for those made of glass or, even better, recycled glass. Not only are they environmentally-friendly but also stain- and mold-resistant. They bounce light around just as well as mirrors do. We should choose the material that matches our interior decor.
Glossy Floors
Whether we prefer ceramic, wood, or stone floors, by choosing a polished finish, natural sunlight will bounce off of it right from under our feet. A light-colored material will achieve maximum light reflection — any neutral and light hues will do.
Switch Up the Windows and Doors — The Larger, the Better!
One of the creative ways to create natural light in your home is by installing larger windows and doors. The options are numerous as the industry has developed to such an extent that wide glass surfaces can be supported with minimal frames. We can decide which units will be fixed and which will be mobile. There is a wide selection of window styles to choose from — bow, bay, picture, radius, or transom.
There are also plenty of options when it comes to doors. We can trade our standard entrance doors for a patio or garden ones and let that precious sunshine in your foyer. Alternatively, we can go for sidelights that will ensure more privacy than other options but still illuminate the interior.
Reconsider the Window Treatment
It's time to toss the heavy, elaborate draperies out the window! Sheer and airy materials are the way to go if we want to invite natural light inside. Another trendy choice are blinds that are particularly convenient as we can control how much sunlight penetrates our home and which direction it goes.
Trim the Greenery
We should keep our trees, shrubs, vines, and other garden greenery groomed at all times. If we don't trim the landscaping regularly, it will block the windows and prevent the light from coming in.
Final Thoughts
Hopefully, you found our creative ways to create natural light in your home helpful. Adding a few stylish details to our homes will keep us healthy and in a good mood and also be beneficial to our wallet!