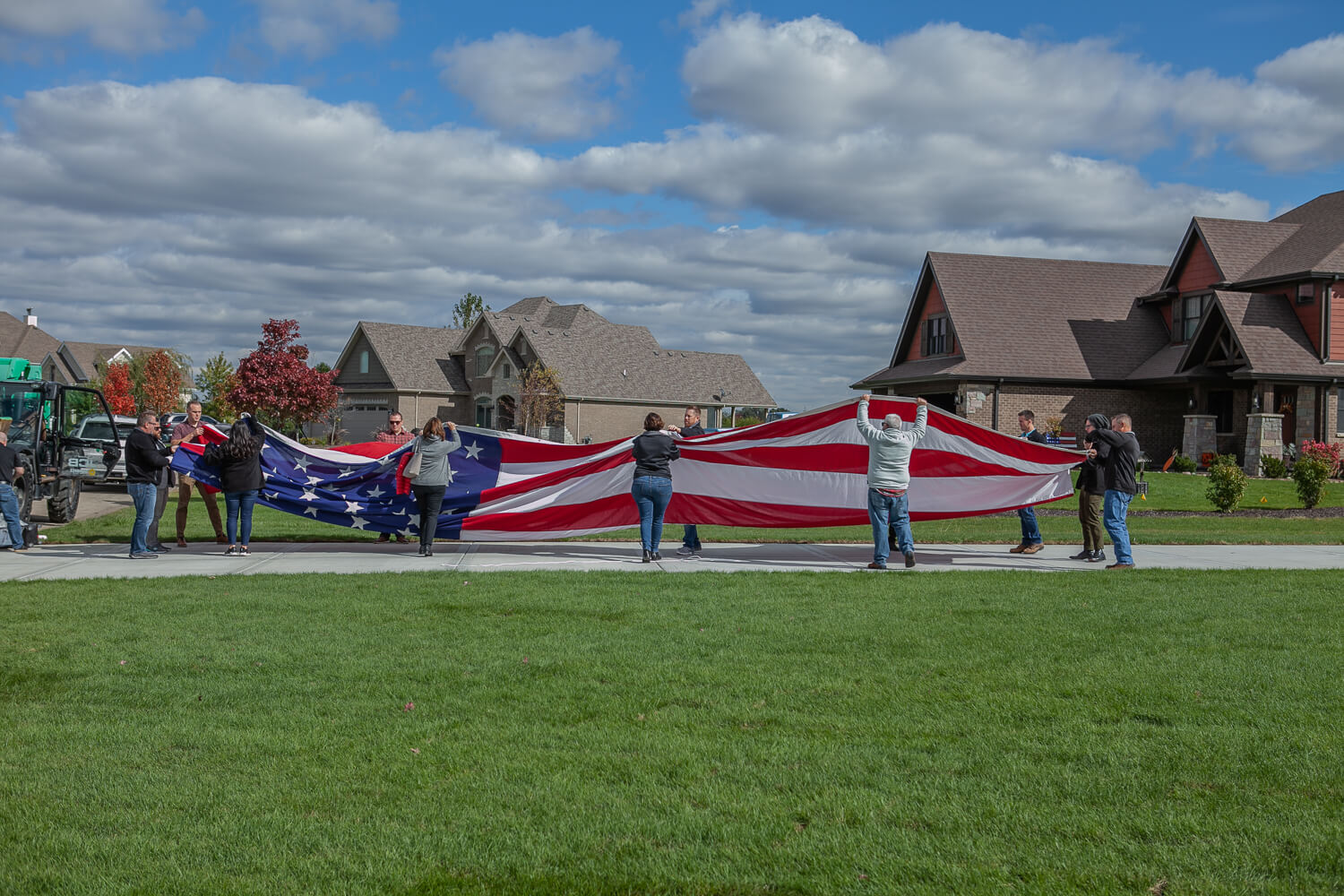 M&M Gives Back to a Deserving Veteran in Need
The team at M&M was honored to receive the opportunity to give back to a local veteran in a big way with help from the Gary Sinise Foundation.
United States Marines Corps Cpl. Chad Watson, who lost a leg and sustained other injuries while serving with the Marines in Iraq in 2006, received a brand new home Thursday, October 17.
The Gary Sinise Foundation identified that the family's former home in Frankfort was not built with the intention of someone with a disability, so they decided to build Cpl. Watson a brand new 'Smart Home.'
"Just going down the hallway to the kids' bedrooms" was challenging, Watson said. "Minor things, like going out to get something from the car, or doing laundry" were constant inconveniences.
The "smart home" technology allows someone to turn lights on or off, open or close blinds and perform other tasks on a computer tablet. "This home is accessible," Jillian Watson said. "Our old home had areas that Chad would avoid."
The entire home is intended to make life easier for an individual with a disability and nobody is more deserving than Cpl. Watson and his family. The team here at M&M was fortunate enough to be able to pitch in, donating the materials and labor to put a roof on the Watson family's new home.
For more information about the Gary Sinise Foundation, visit https://www.garysinisefoundation.org/
See some photos from the event below: